I'm really enjoying this crazy-off. I hope you are too.
After all, I never could have imagined that anyone or anything would simultaneously steal the crown for
freshness
from the fish that was still breathing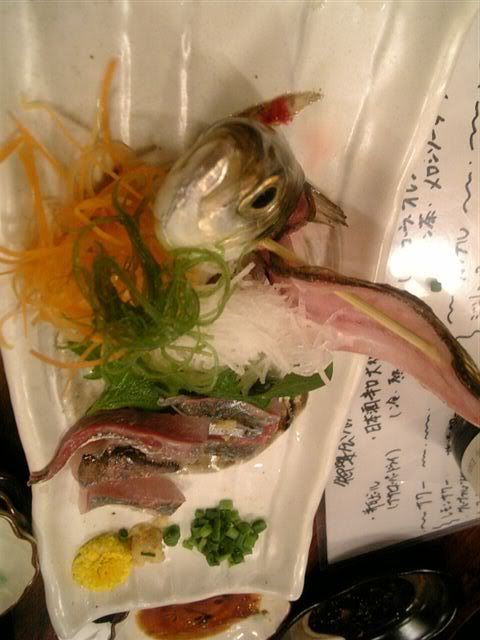 (note: I'll order this again and get some video of it breathing...)
AND
steal the
freaky freaky food pennant
from the raw cod semen.
But, the Koreans did it with Nakji:
So, what other important categories can we compare?
How about best
modern transportation/ancient shrine juxtaposition
?
Japan...
Korea...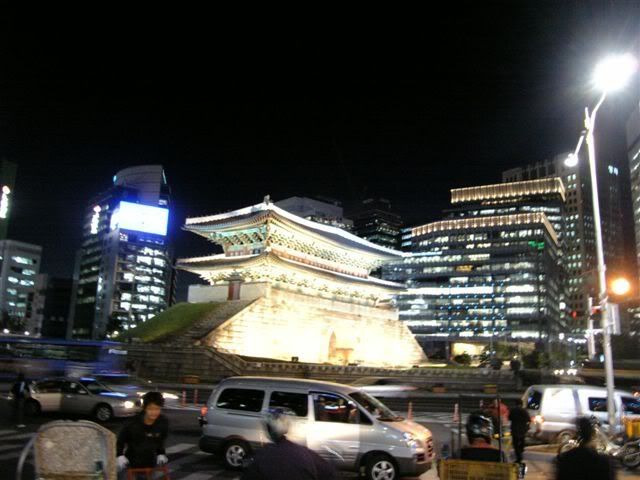 Perception of Westerners:
Japan: We Drink A Lot
Korea: We Drink A Lot
And what comparison would be complete without addressing
Karaoke!
?!? A staple for business and pleasure across Asia, no function is complete without horrifying pop culture destruction of timeless classics!
The Japanese have gone for the .... personal route.
On the other hand, the Koreans seem to think that having 90 people listen while an anonymous blogger butchers "Copa Cabana" is a good idea. (Seriously, I got talked into opening up the party in front of our CEO, and it went... poorly. All later redemption that came with a stand up five man "Uptown Girl" paled in comparison with my earlier suckage).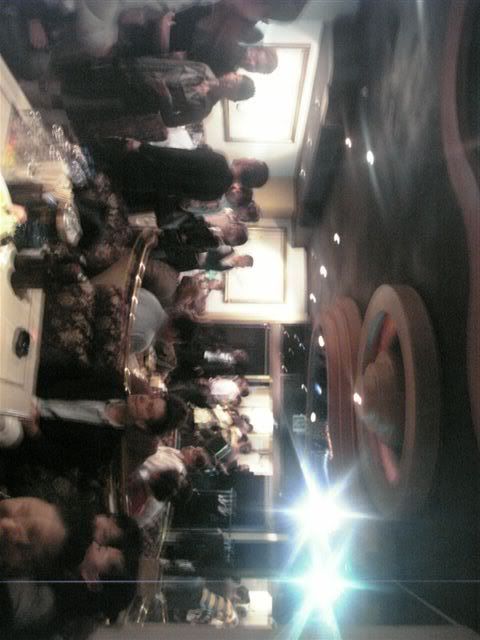 Of course, the K-folk had to make the requisite attempts at
unintentional penis referencing
...
Good effort!
In fact... the K-folk did VERY well by making a whole festival out of it!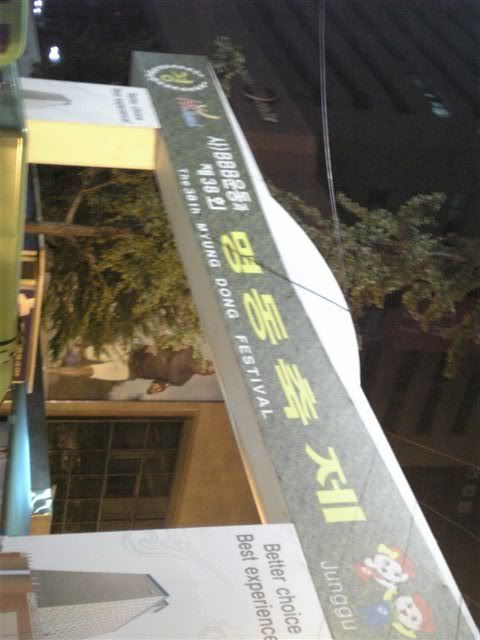 But
Let's Honesty!
for a moment. Unintentionally challenging the Japanese to an "Unintentional Penis Referencing" contest is like challenging them to a rush hour train-packing contest.
You're going down in defeat, you're getting groped and there's not a bloody thing you can do about it. This contest was over before it even began. Japan wrote the book on
penis festivals
, then jerked off to the centerfold with a six foot foam penis.
Now, to be fair, I have to concede that Japan has a huge edge here. After all, I had a scant three days in Korea, compared to more than a year in Japan so far.
Then again, no matter how long I spent in Korea, I think I'd be hard pressed to find stuff as insane as this: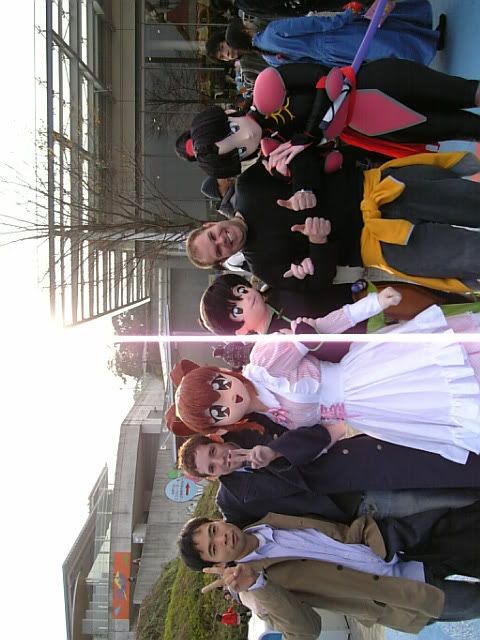 or find a chance to dress up like this: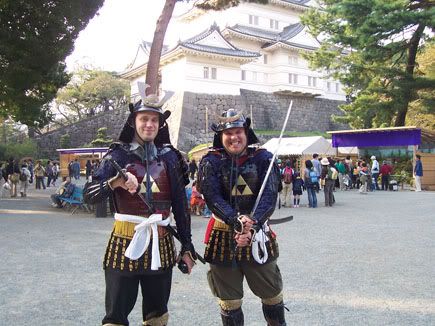 Still.... I gotta give the makers of Kim Chi credit.
Korea is an amazing place.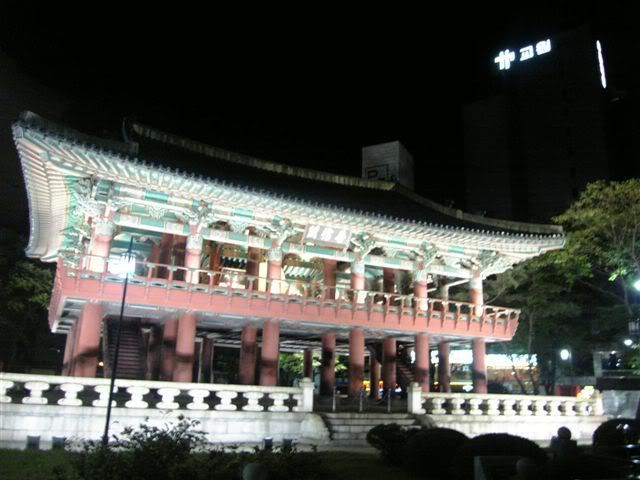 And just strange enough to keep me happy.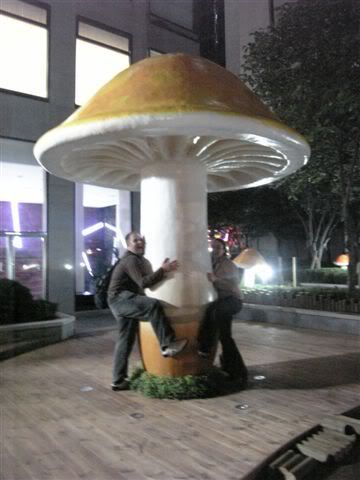 They even share something called "Wa", which I have great capacity to disturb.
To be honest, I felt that my time there went by far to quickly.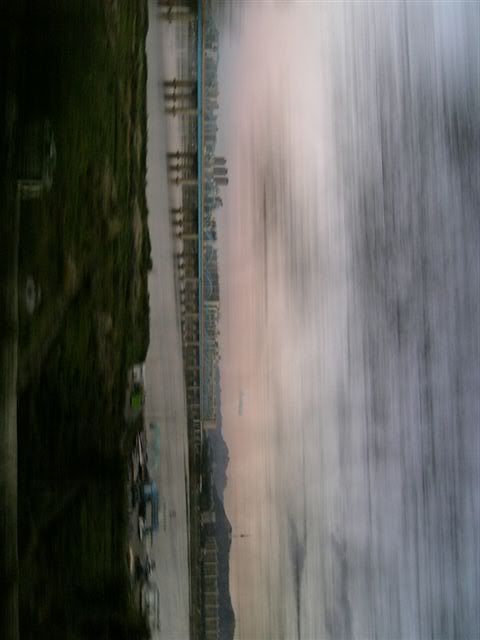 Both Japan and Korea are crazy, interesting, and well worth the trip.
Hmm... what does this post need now? um.... AH! Cue Melodramatic music....
I highly recommend a vacation (or more) somewhere in the world that isn't at all like your home. Our world is a crazy place, and I firmly believe it will do anyone good to see more of it. It's amazing, different, and eye opening. There's something for everyone, and a place for everyone to be king.
So if you travel, keep a smile on your face for everyone. After all, there's something super in all of us.
...
Ah, shit. Let's have one more classic from the kawasaki cock fest.