Sakuragicho is one of the more enjoyable places you can visit around the southwest of Tokyo. It's just one stop from Yokohama station, and sits right on the harbour. There are a lot of great things about and around Sakuragicho, but perhaps one of it's best traits rests in its ability to fulfill stereotypes about Japan. It's a meticulously constructed concrete jungle of towers, moving sidewalks and unadulterated consumerism. It has theme parks, gambling, a wonderful park, and is only a short jaunt from the culinary and shopping adventure that is Chinatown. It has one of the tallest buildings in Asia, a roller coaster by the ocean, and a free zoo! In short, it rocks. Technically, this area is actually called Minato Mirai 21, but calling a chunk of city that has been entirely paved "Cherry Blossom Tree Village" (桜木町) appeals to my sense of irony.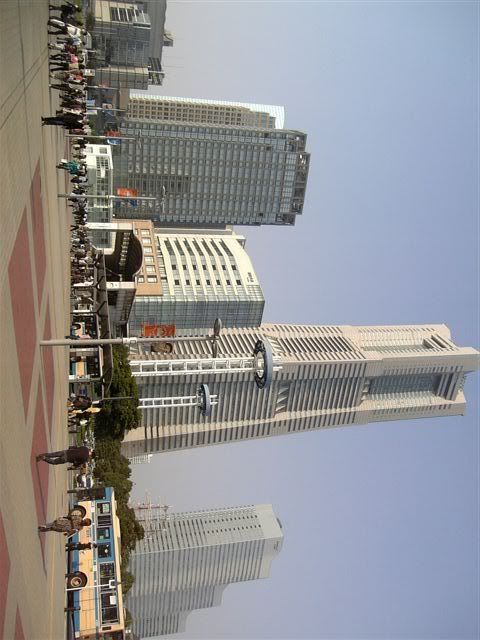 Landmark Tower is a very distinctive building, and it remains the tallest building in the world that can be described with the following quote from a local: "It's really great during earthquakes, but not so good against the wind because the earthquake supports kind of work like a scoop in high winds"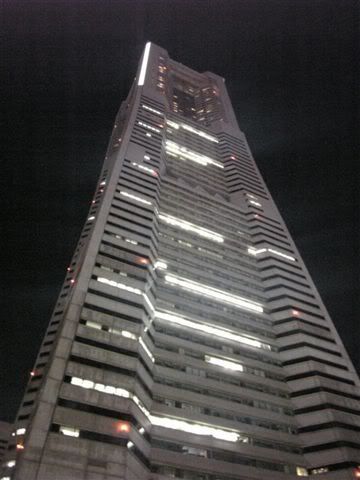 Yes, that's a mock pirate ship in front. You never know when you might want to skip your power lunch and go swashbuckling with a client.
The Skyscraper District gets glowey at night, and makes for a good boat ride. 600 yen gets you a ride around Yokohama harbour on the "Sea Bass", which departs from Yokohama pier, as well as from the area near Yamashita Park. Look for the huge useless boat-museum. You can also envy or scoff at the people who are paying between 9000 and 60000 yen for a few hundred extra metres of elevation (ie, in a helicopter).
Anyway, the truly glorious bit about Sakuraguicho was the zoo. I learned a lot there.
Thus, without further ado.....
Lessons from the zoo:
1) Just because it isn't locked up doesn't mean it's not worth taking pictures of. 2) That was a lot of negatives in one sentence.
Seriously. Bring your kids.
Don't let the Alligator borrow your sunglasses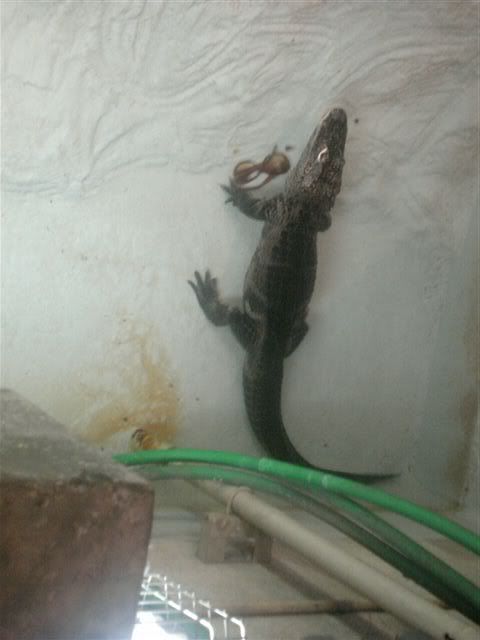 The Japanese Explanation Machine is NOT an Animal Translator, as much as you want it to be.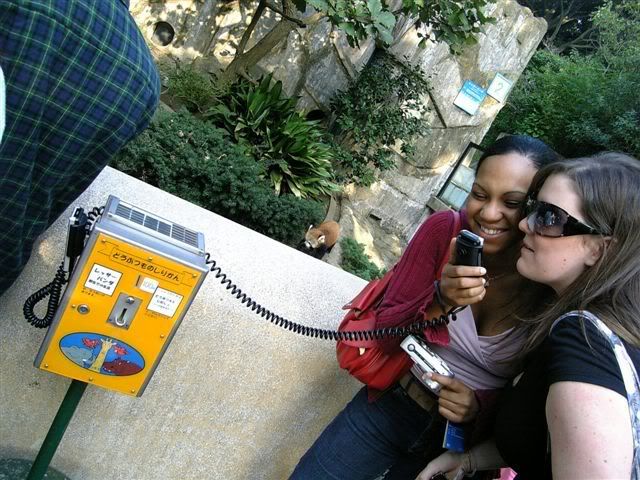 The Camel Keeper smokes the Hookah, but he leaves it out at night.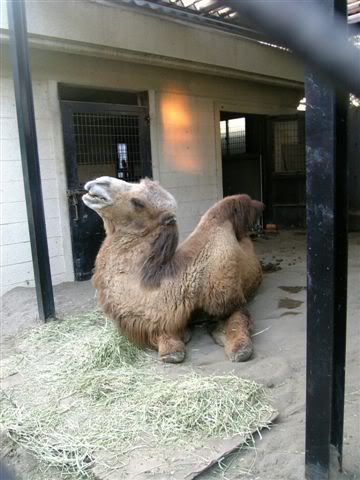 (Insert your own joke about "humping" here)
Small Children should not be allowed into the "petting" zoo unless the animals have at least a theoretical capability to resist them.
For example, baby chicks cannot theoretically resist being picked up.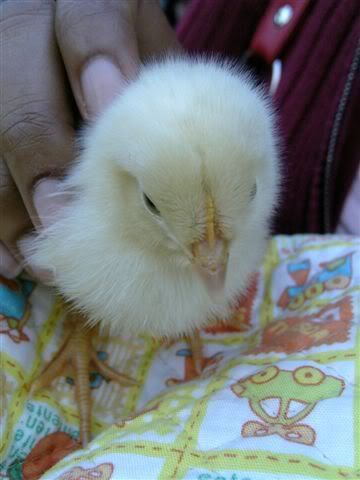 Nor can they resist being snatched out of the cage and run across the enclosure with.
Note the "theoretical resistance" around my neck.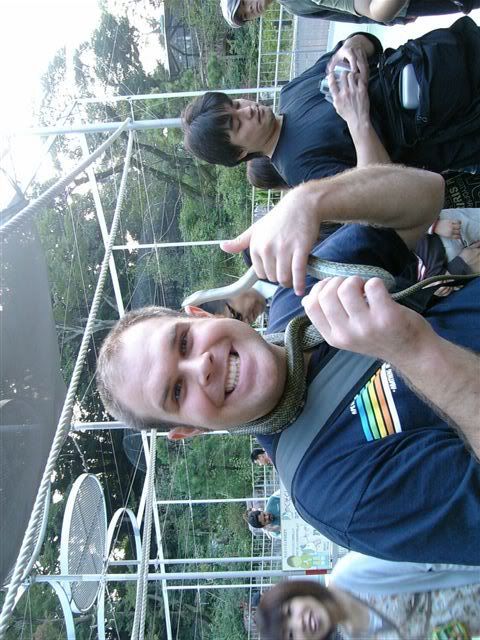 And now..... a simple quiz!
The following animals are lower on the food chain than I am. True or False.
1) Tiger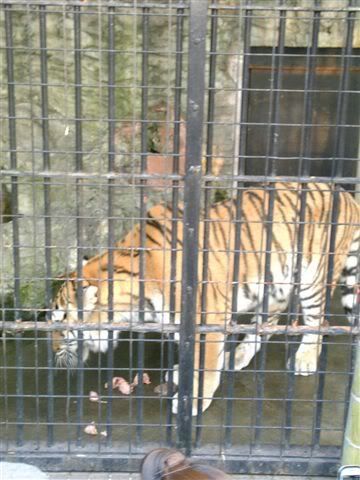 2) Badger
3) Fish Egg Sushi Roll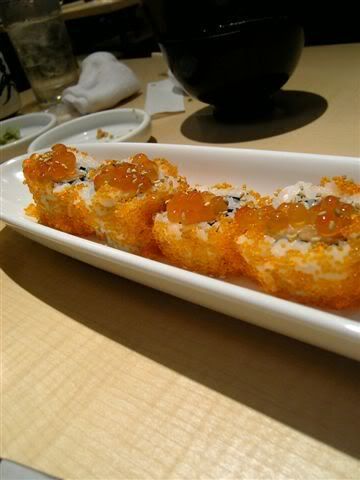 4) Zookeeper
Ok! Great job. Now check with a partner...
Great!
1) Hmm... tough call. We'd both eat anything meat related. I probably win in the salad department, and he'd kick my ass at milk drinking... I guess we'd just have to choose in some sort of lightning round... preferable sponsored by George Foreman.
2) Depends on whether I can find a restaurant willing to cook it. Both answers are acceptable.
3) Ha! Trick question! False! A sushi roll isn't an animal...it's widely accepted as a food product and therefore invalid for this survey!
4) Dude. You're sick.
...but then again.... still beating heart....
The moral of today's story?
Respect the Food Chain