Geishas are one of the wonderful stereotypes of Japanese mythology. Recently, I've had a chance to enjoy some exciting times with some very different Geishas.
For example, "The Geisha" at Fujiyu highland. She is both a good Geisha, and a very, very naughty Geisha. You know... the slutty kind that tie their kimonos in the front.
I first saw this rolling monstrosity of a Japanese lady some time back, while she was still in her Maiko (apprentice/training/construction) phase.
At the time, I had no idea where the bloody train would go on a loop that seemed to leave no way for the train not to violently throw people out of the cars....
Ah.... this is where "the brilliance" comes in. I say "the brilliance" because these folk have taken the whole "suspended" roller coaster to a whole new level. In fact, this crazy girl flips you upside down FOURTEEN TIMES!
How? Well, by mounting the cars on the side of the tracks, rather than on top or below, the chairs are freed to spin in any direction. To keep you from being blasted out of your seatbelt while facing the wrong way on a loop-de-loop, the coaster rides on two sets of tracks. The distance between the two sets controls the angle of the cars.
Yeah.... it's pretty incredible.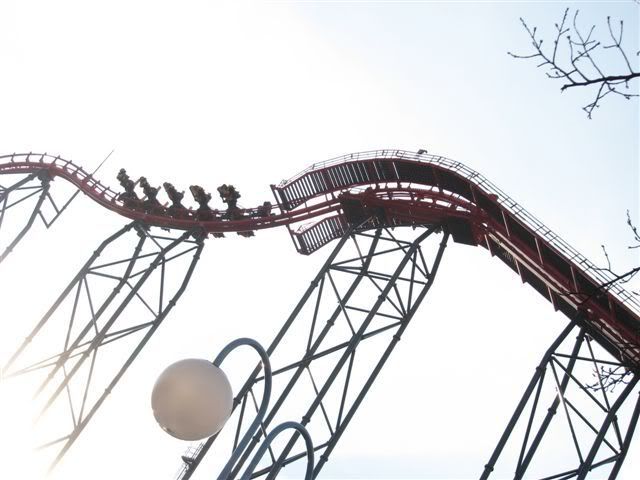 Genius.
Oh, and did I mention the coaster also features a ninety degree drop?
...
One that you do FACE FIRST.
But you don't need to take my word about how much fun the ride is. You see, I was sure to have a handy fun-o-meter handy: A friend with big hair.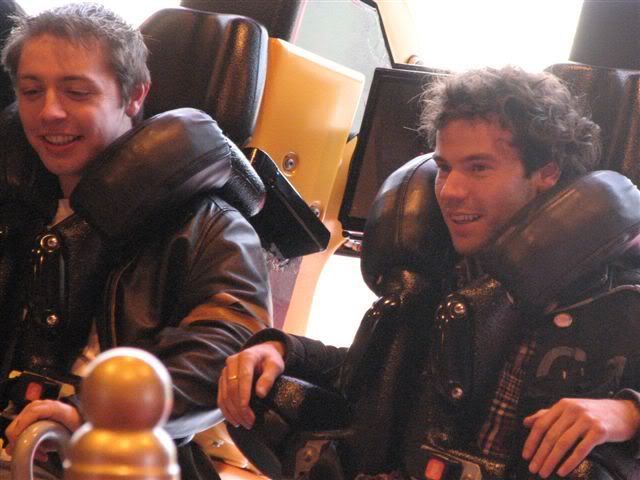 In other words, "Big" Fun.
She's a Good Geisha, but also a scary Geisha.
Right team?
YEAH!!!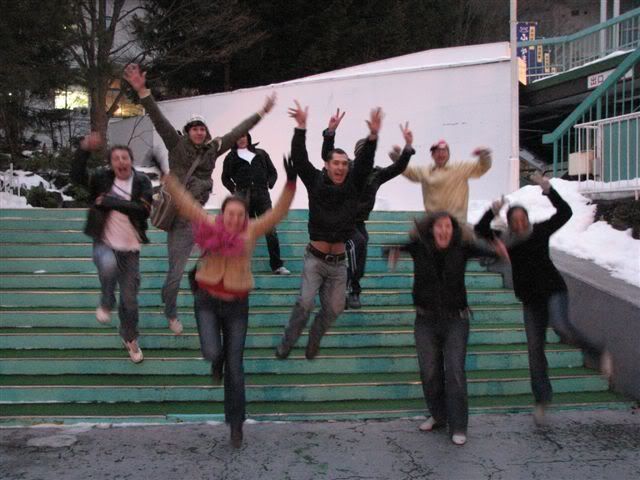 Bonus points if you spotted the fact that someone went missing from the "YEAH" pose.
I suppose you feel pretty bad about opening up a post about Geishas and getting something about roller coasters.
Hmmm... maybe some off kilter English
Still not satisfied, are you?
Stay tuned.