Happy Canada Day, everyone!
I spent it, as I spend all international holidays, in the local french bar. The bartender, Shin-chan, was kind enough to let Kaori and I bring in some Labbatt Blue from his dad's liquor shop next door. Of course, it was only fair that I gave him one.
The best part of the whole experience was buying the imported Labbatt Blue. While Blue is a far cry from "good" Canadian beer, it does the trick. It is, I have to say, PRICED as if it's good Canadian Beer...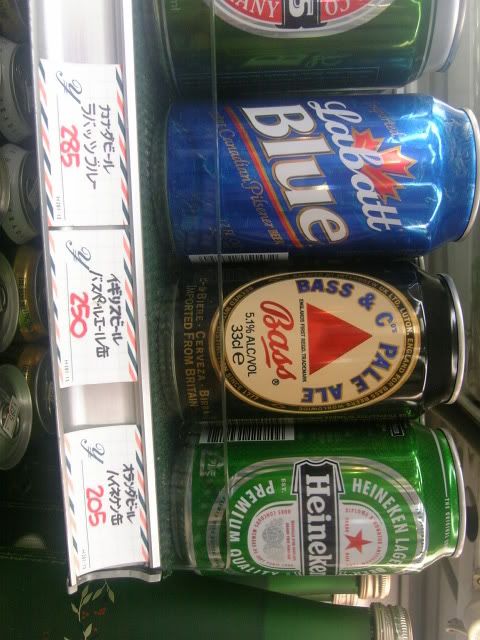 Now all I need is a big steak, a barbeque, and friends whose ethnic identities list like the start of a really bad joke.
So, a Russian Jew, a Trinidadian, A Sweede, A Pollack, An Accadian, and Several Mixed-Up Mutts spend the weekend drinking at a Canadian turned Republican's house...